Diploma in Christian Studies (Christian Leadership) (Level 6)[Ref: 2773]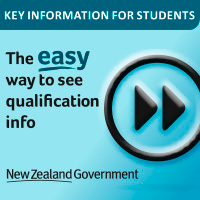 The Diploma in Christian Studies (Christian Leadership) Level 6 is a 1 year, full-time programme. It is designed for those in ministry and/or church leadership positions, or who are ready for a senior management or leadership position, both within the Elim movement and in other churches throughout New Zealand.
The aim of this programme is to produce Christian leaders who have both theoretical understanding and operational skills required to undertake a senior position within a church or church agency.
Transferable skills form a core part of this programme. These include project management, leadership, emotional intelligence, communication, critical analysis, reflection and evaluation. Interns will practically apply these core skills in order to be equipped to operate at a senior level as well as growing their employment opportunities.
Interns will learn how to:
Apply an in-depth understanding of the theology and biblical foundations.
Strengthen their own relationship with God.
Lead and manage all aspects of a major project, applying their learning directly into their ministry area.
Evaluate and respond to the needs and responsibilities required in their own setting.
Make good strategic decisions to accomplish project goals.
Interns will:
Participate in online lectures provided by experienced ministry leaders.
Work independently in their own unique ministry context under the guidance of an experienced supervisor and mentor.
Undertake a major project throughout the year.
Complete assessments that apply their learning in practical ways.
Attend two 3-day block courses in Auckland.
Attend one online learning block.
Have the opportunity to grow in knowledge, skills and attitudes required of those in a senior Christian ministry situation.
In undertaking this programme interns will commit to:
2 x 2-hr live online lectures per week (Wednesdays, 9am -11am and 12noon – 2pm)
1 x 1-hr tutorial online per week
15 hrs per week Project Leadership/Management (internship) activities
13 hrs per week self-directed study and assessments
1 x 3-day learning block (February online am only)
2 x 3-day live-in block courses in Auckland (usually  May and August)
Interns may volunteer to attend and serve at Elim's ONE Conference, held annually usually in late September.
Programme content
This programme is made up of the following courses, each of which runs for 2 semesters and all of which are compulsory.
| | |
| --- | --- |
| Project Management | 40 Credits |
| Exemplary Leadership | 40 Credits |
| Ministry in Practice | 20 Credits |
| Personal Growth | 20 Credits |
| | 120 Credits |
View the programme overview here.
Entry requirements
NZ Diploma in Christian Studies (Level 5) or equivalent, or meet the criteria for recognition of prior learning.
As this is an internship programme, entry will be dependent on having an approved supervisor and mentor and gaining approval from the Lead Pastor of the church where the internship will take place.
International students
In ADDITION to the entry requirements above, the conditions of acceptance for international students are:
A completed online application form.
A current student visa or limited purpose visa with a current variation to conditions.
A minimum English Language IELTS (Academic) 5.5 or equivalent with no band score lower than 5 is required.
A valid travel and medical insurance policy (proof of which must accompany application form).
Find out more for International Students here.
Local church partnership
As ELC internships are based on a partnership between ELC and the local church, applications must be completed in agreement with the local Lead Pastor.
It is the role of the host church to provide pastoral care for their intern on a day to day basis.
Each intern will work with a local Supervisor and Mentor throughout the year.
ELC staff will provide academic support for each intern throughout the year.
Find out more here for Pastors.
Supervisors and Mentors
Supervisors meet with their intern for approximately 30-60 minutes each week, and the Mentor will meet with them at least monthly.
Supervisor and Mentor training will be provided in March via online classes. Completion of this training is required.
Supervisors and Mentors are required to submit progress reports on their intern's work each term, using a template supplied by ELC.
Find out more here for Supervisors and more here for Mentors.
Want to know more?
Complete the form below and we will get the information to you!